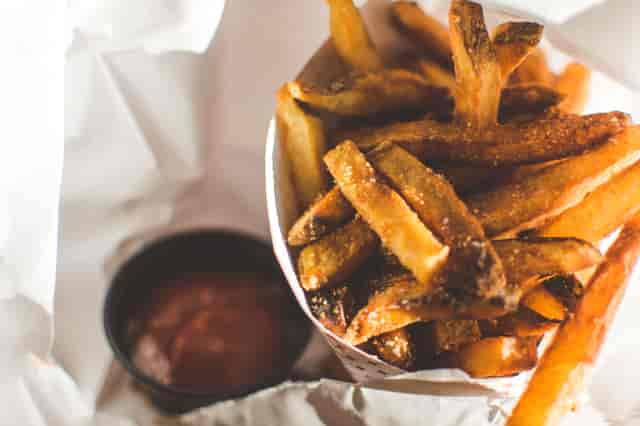 Menu
Become a VIP
Receive updates on special events, new menu items, menu reviews, and more!
COVID-19 LIMITED MENU
Signature BURGERS
Our ⅓ lb Burgers are Ground Fresh Daily.
All burgers served with French Fries or Homemade Slaw. 
Substitute Sweet Potato Fries for only $4 or Onion Rings for only $3.
We regret the up-charge for Lettuce & Tomato, Mushrooms, Peppers .50 cents. 
Add-Ons at no cost are Ketchup, Mustard, Mayo, Our Own Relish, & Dill Pickle Chips.
Great WRAPS
Served with Chips

YOUR CHOICE OF SAUCES
BBQ ,Buffalo, Balsamic Vinaigrette, Zesty Italian, Ranch, Chunky Blue Cheese, Caesar, Sriracha Mayo, Buffalo Blue Cheese, Sweet & Sour, Honey Mustard, Sawyer's Special Chicken Sauce
SEAFOOD
Lobster Meat Prices have stabilized on the high side this year. 
Whole Belly Clams, as usual are expensive due to market conditions. But, they are delicious!!

Our Whole Belly Clam and Scallop Rolls - Come with Potato Chips 
Our Seafood Baskets - Come with a Fries
Our Seafood Dinners - Come with Fries, Coleslaw and a Dinner Roll
Our Prices Do Not Reflect the N.H. 9% Room and Meals Tax
Consuming raw or undercooked meat, poultry, seafood, or eggs, may increase your risk of food borne illness. Our facility
processes ingredients which may contain trace amounts of soy, wheat, tree nuts, peanuts, shellfish, fish, and egg.

Located at 1933 Lake Shore Road, Gilford NH 
Call: 603-293-4422